UI/UX Design Services
UI/UX Design Services: Transforming Ideas into Experiences
We are the leading UI/UX design services company dedicated to delivering exceptional user experiences through innovative and user-centric design solutions.
Our Comprehensive UI/UX Design Services
User Research and Analysis
We delve deep into your target audience to understand their needs, preferences, and pain points. By conducting thorough research, we gather valuable insights that inform our design decisions.
Information Architecture
We craft a logical and intuitive structure for your digital product, ensuring that users can effortlessly navigate through your website or application.
Wireframing and Prototyping
Our team creates interactive wireframes and prototypes that provide a tangible representation of your digital product. This allows you to visualize the user experience and make informed decisions before development begins.
Visual Design
We blend creativity and functionality to design visually striking interfaces. Our team pays meticulous attention to detail, ensuring that every element aligns seamlessly with your brand identity.
Interaction Design
By incorporating best practices and industry standards, we design interactions that enhance user engagement and make your digital product feel intuitive and responsive.
Usability Testing
We conduct rigorous testing to validate the effectiveness of our designs. Through user feedback and data analysis, we continuously refine and optimize the user experience.
Our UI/UX Design Process
The UI/UX design process is a series of steps that designers follow to create user interfaces (UI) and user experiences (UX). The goal of the UI/UX design process is to create interfaces that are easy to use, efficient, and enjoyable for users. Our UI/UX Design and Development Services.
Research
We begin by diving deep into understanding your users and the problem your interface aims to solve. Through user interviews, surveys, and usability testing, we gather valuable insights that inform our design decisions. This research-driven approach ensures that our solutions align with your user's needs and preferences.
Design
Armed with insights from our research, our skilled designers embark on the creative journey of bringing your vision to life. We employ a variety of techniques, including sketching, wireframing, and prototyping, to develop user-centric designs that strike a balance between aesthetics and functionality.
Testing
The UI/UX design process doesn't stop at creating visuals; it extends to testing the usability and effectiveness of the interface. Through rigorous usability testing, user feedback collection, and A/B testing, we validate the design choices and make iterative improvements to enhance the overall user experience.
Iteration
We value the feedback and input of your users. By incorporating their insights, we continuously iterate on the design, making refinements to the layout, functionality, and overall design. This iterative approach ensures that we create interfaces that are not only aesthetically pleasing but also highly effective and user-friendly.
Deployment:
Once the interface meets your satisfaction, we help you seamlessly deploy it to your users. Whether it's launching a new website, releasing an updated version of a product, or making modifications to an existing UI, we provide comprehensive UI/UX design and development services to support a smooth deployment process.
If you have any questions, comments, or would like to discuss your project, we're just a message away.
End-to-End Solutions for Our Clients
case study
RPA Implementation for a Healthcare Industry Giant
Discover how Lanware implemented RPA to drive digital transformation and enhance business processes.
case study
Transforming Insurance Procurement
Discover how Lanware Solutions revolutionized insurance procurement for a logistics company.
case study
Centralized Data Aggregation Platform for the Manufacturing
A centralized data aggregation platform to effectively manage & monitor vending machines.
case study
The Complete Learning Management System
A comprehensive learning management system that streamlined the research process.
Technologies We Employ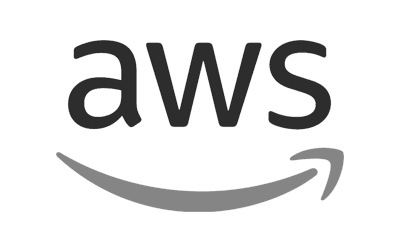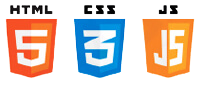 Our Approach
Understanding User Needs and Goals

We begin our UI/UX design process by immersing ourselves in your business and target audience. Through in-depth research and analysis, we gain insights into user behaviors, preferences, and pain points. This understanding forms the foundation for designing interfaces that truly resonate with your users.

Collaborative Ideation and Conceptualization

At Lanware, we believe that the best solutions are born through collaboration. Our team of experienced designers and developers works closely with you to translate your vision into actionable concepts. We leverage interactive workshops, wireframing, and prototyping techniques to bring ideas to life, ensuring alignment with your goals and user expectations.

Iterative Design and Refinement

We embrace an iterative design process that prioritizes user feedback and continuous improvement. Through user testing, usability studies, and data analysis, we gather valuable insights to refine the UI/UX design. This iterative approach allows us to identify areas of improvement and make informed decisions that optimize the user experience

Seamless Integration of Technology

With expertise in UI/UX design and development services, we seamlessly integrate technology to enhance the functionality and interactivity of your interfaces. Whether it's mobile UI/UX design services or desktop applications, we leverage the latest tools and frameworks to ensure cross-platform compatibility and optimal performance.

Ensuring Consistency and Brand Alignment

We understand the significance of maintaining a cohesive brand identity. Our UI/UX design services encompass creating visually appealing interfaces that align with your brand's aesthetics, tone, and values. From color schemes and typography to iconography and imagery, every design element reflects your brand's unique essence.
What is the importance of UI/UX design services for my business?
How can UI/UX design services enhance user engagement and satisfaction?
What is the difference between UI design and UX design?
Can you provide examples of successful UI/UX design projects you have worked on?
How does the UI/UX design process work at Lanware?
What are the key factors to consider when designing a mobile app UI/UX?