eCommerce
Elevating Your Online Business: Innovative Solutions for the eCommerce Industry
From secure and scalable infrastructure to customized platform development, data analytics, cybersecurity, omni-channel integration, and performance optimization, Lanware equips eCommerce companies with the tools they need to succeed in the digital marketplace.
---
With our innovative solutions, we help businesses overcome obstacles, streamline operations, and drive growth.
Our Solutions for the eCommerce Industry
eCommerce Platform Development
Our team specializes in crafting customized, scalable, and secure eCommerce platforms tailored to your unique business needs. We integrate payment gateways and third-party systems seamlessly, ensuring smooth transactions and enhanced customer experience. With responsive design, we create engaging and intuitive interfaces that deliver seamless shopping experiences across devices.
Order Management Systems
Simplify and streamline your order processing, inventory management, and fulfillment processes with our comprehensive order management systems. We automate order tracking and shipping notifications, enabling efficient management of your supply chain. Integration with customer relationship management (CRM) systems ensures seamless data flow and a holistic view of your customer interactions.
Customer Experience Enhancement
Deliver exceptional customer experiences that foster loyalty and drive repeat purchases. Our experts focus on personalization by implementing intelligent product recommendations and tailored offers based on customer preferences and behavior. We optimize user-friendly navigation and intuitive interfaces, making it easy for customers to find what they're looking for. Integration of live chat and support systems enables real-time customer assistance, ensuring a positive shopping experience.
Data Analytics and Insights
Unlock the power of data to drive business growth and make informed decisions. Our data analytics solutions enable you to collect and analyze valuable customer behavior and sales data. By identifying trends, patterns, and opportunities, we provide actionable insights that guide your business strategy. Leverage data-driven decision-making to optimize your eCommerce operations and stay ahead of the competition.
Social Media Integration
Extend your reach and engage with your target audience through seamless social media integration. We integrate your eCommerce platform with popular social media channels, allowing customers to share products, write reviews, and interact with your brand. Harness the power of social media to increase brand awareness, drive traffic, and generate sales.
Mobile Commerce Optimization
With the increasing popularity of mobile devices, it's crucial to have a mobile-optimized eCommerce presence. We ensure your eCommerce platform is fully optimized for mobile devices, providing a seamless and user-friendly shopping experience on smartphones and tablets. From responsive design to mobile payment integration, we help you tap into the growing mobile commerce market and capture the attention of on-the-go shoppers.
Our Approach
Our comprehensive solutions cater to every aspect of the eCommerce industry, empowering businesses to thrive in the digital marketplace. We combine cutting-edge technology, industry expertise, and a customer-centric approach to deliver exceptional results.
eCommerce Strategy Development
Our team works closely with businesses to understand their unique goals and market dynamics. We develop tailored eCommerce strategies that encompass pricing, promotions, customer acquisition, and retention tactics to drive online success.
User Experience Design
We focus on creating visually captivating and user-friendly interfaces that ensure a seamless and enjoyable shopping experience. Our designs prioritize ease of navigation, product discovery, and intuitive checkout processes to maximize conversions.
Mobile Commerce Solutions
With the growing dominance of mobile devices, we specialize in developing mobile-responsive websites and mobile apps that provide a seamless shopping experience across all screen sizes. Our solutions optimize performance, load times, and user interactions for mobile users.
Inventory and Warehouse Management
We implement robust inventory and warehouse management systems that streamline processes such as stock tracking, replenishment, and fulfillment. Our solutions help businesses maintain optimal inventory levels, minimize stockouts, and improve order accuracy and delivery times.
Omnichannel Integration
We enable businesses to create a cohesive shopping experience across multiple channels, such as online marketplaces, social media, brick-and-mortar stores, and more. Our omnichannel integration solutions synchronize inventory, customer data, and promotions, allowing seamless interactions and a unified brand experience.
Performance Optimization
We focus on optimizing website speed, performance, and security to ensure smooth user experiences. Our team conducts comprehensive audits, implements caching and content delivery networks (CDNs), and optimizes code and image sizes to enhance website performance, minimize loading times, and improve search engine rankings.
If you have any questions, comments, or would like to discuss your project, we're just a message away.
End-to-End eCommerce Solution Development and Optimization
Discovery and Analysis

In this phase, we focus on understanding the business goals, target audience, and market dynamics. We conduct a thorough analysis of the existing systems, processes, and pain points to identify areas for improvement. Additionally, we define the project scope, objectives, and success metrics to ensure a clear understanding of the desired outcomes.

Integration and Deployment

We integrate the eCommerce platform with back-end systems, payment gateways, and customer relationship management (CRM) tools. Thorough testing and quality assurance are conducted to ensure a smooth and user-friendly experience. The deployment process is carried out in a controlled and structured manner, ensuring minimal disruption to the business operations.

Solution Design and Development

During this stage, we create a detailed plan for the development or enhancement of the eCommerce platform. We pay special attention to implementing robust security measures to safeguard transactions and protect customer data. Through iterative development and testing, we ensure that the platform meets high-quality standards and functions seamlessly.

Continuous Support and Optimization

We provide ongoing technical support, maintenance, and regular updates to ensure the eCommerce platform remains efficient and up-to-date. By monitoring performance, user behavior, and sales data, we identify optimization opportunities and implement continuous improvements. This data-driven approach helps enhance the platform's functionality and user experience over time.
Technologies We Employ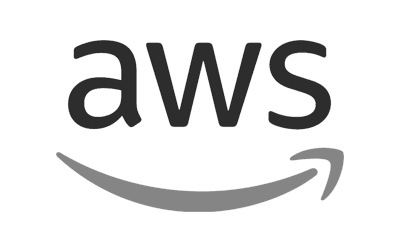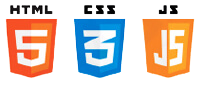 End-to-End Solutions for Our Clients
case study
RPA Implementation for a Healthcare Industry Giant
Discover how Lanware implemented RPA to drive digital transformation and enhance business processes.
case study
Transforming Insurance Procurement
Discover how Lanware Solutions revolutionized insurance procurement for a logistics company.
case study
Centralized Data Aggregation Platform for the Manufacturing
A centralized data aggregation platform to effectively manage & monitor vending machines.
case study
The Complete Learning Management System
A comprehensive learning management system that streamlined the research process.
How can eCommerce solutions help my business grow?
Can you integrate eCommerce platforms with existing systems?
How can data analytics benefit my eCommerce business?
Can you optimize my eCommerce website for mobile devices?
How do you ensure the security of eCommerce transactions?
What kind of support do you provide after the eCommerce solution is deployed?